Bedminster Charities Fall Fest - Fun for the Entire Family, Supports Seven Local Charities
September 23, 2019 By Chris B.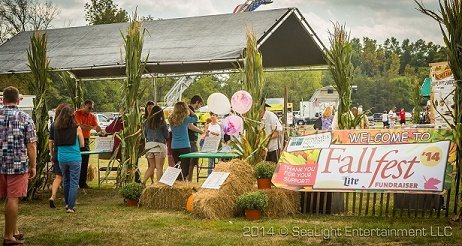 Bedminster Charities Fall Fest.
Photo by:
prlog.com/SeaLight Entertainment, LLC
Bedminster Charities is pleased to announce the return of Fall Fest on Saturday, October 26th. Now in its 17th year Fall Fest is a fun day for the entire family. Enjoy live music, delicious food, a beer and wine garden, contests, games, prizes, and over 50 vendor booths. The event will be held at River Road Park in Bedminster from 11 a.m. – 5 p.m. Proceeds will benefit seven local charities.
Young attendees have the opportunity to enjoy hay rides, pumpkin picking and painting, games of chance where everyone's a winner, face painting, bounce houses and more. Local emergency services will be putting on live demonstrations.
With over 50 vendor booths, a silent auction, classic car show and beer and wine garden there are plenty of activities for adults to enjoy as well.
Attendees are encouraged to bring a blanket or lawn chair to listen to the soulful voice of country singer Leanne Weiss and the rock and soul band GoodWorks.
Culinary delights include food trucks from Kona Ice, Empanada Guy, Jersey Johnny's, Jimmy Dawn's, Bacon Me Crazy, JB Woodfired and CTX Jorge's Icexpress.
Bedminster Charities Fall Fest is sponsored by Trump National Golf Club, Fiddler's Elbow Country Club, Mallinckrodt Pharmaceuticals, AT&T, Ferriero Engineering Inc. and University Radiology.
Fall Fest is presented by Bedminster Charities, a non-profit group of community volunteers and representatives from seven local charities: Far Hills-Bedminster Fire Department, Far Hills-Bedminster First Aid Squad, Pottersville Volunteer Fire Company, Friends of the Clarence Dillon Public Library, the Bedminster School Parent/Teacher Organizations, The Center for Contemporary Art and the Friends of the Jacobus Vanderveer House.
Admission is $5 per person and includes most activities. Children 3 and under are free. Free parking will be available on-site. For more information visit http://www.bedminstercharities.org.