Visit the 4-H Hayride for a Fantastically Fun Time
April 6, 2020 By Chris B.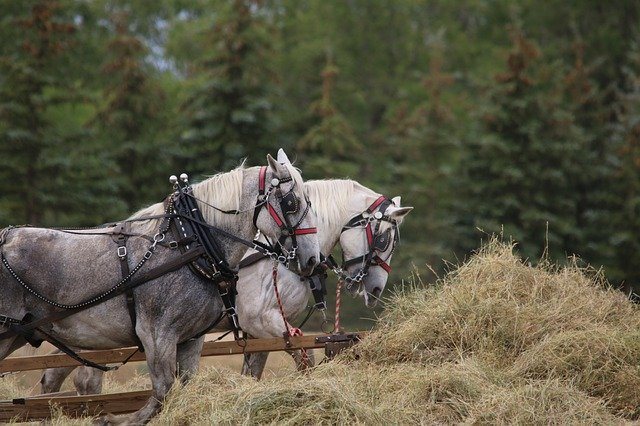 If you're looking for a fun attraction that's safe and affordable in New Jersey, please visit the 4-H hayride.
Photo by:
jmrockeman
Get ready for Spring fun! The Teen Council of the Middlesex County, New Jersey 4-H Youth Development Program invites you to their Hayride fundraiser!
Join the 4-H teens every Friday and Saturday evening in May from 7 to 10:30 p.m. as they have some fun for a good cause at the 4-H Center, located at 645 Cranbury Rd. in East Brunswick.
Admission is $5 for each activity or $8 for both activities.
The proceeds will go to fund 4-H's next big event, Project GIFT, in December. For this event, 4-H uses their funds to purchase an assortment of toys and other presents. 200 limited-resource families then travel to the 4-H Center as guests, where they can select toys and gifts for their children at no cost.
"If you're looking for a fun attraction that's safe, local and affordable, please visit the 4-H hayride!" said Freeholder Kenneth Armwood, Chair of the Business Development and Education Committee. "This favorite is a great way to give back to those in need."
"The 4-H Teen Council sets a great example for our young residents, both through their charity work and their creativity," said Freeholder Director Ronald G. Rios. "Get your family together and help 4-H make 2018 Project GIFT's best year ever."
Along with the Hayride, snacks and treats will also be available at the 4-H Tiki Hut.
For directions to the 4-H Center, visit the County website at www.middlesexcountynj.gov and search "4H."
The 4-H Youth Development Program is part of the Rutgers Cooperative Extension of Middlesex County, a unit of the New Jersey Agricultural Experiment Station. 4-H educational programs are offered to all youth, grades K-13 (one year out of high school), on an age-appropriate basis, without regard to race, religion, color, national origin, ancestry, sex, sexual orientation, gender identity and expression, disability, atypical hereditary cellular or blood trait, marital status, domestic partnership status, military service, veteran status, and any other category protected by law.