Brookfield Zoo Features Hayrides, Treats, and Fun for the Entire Family
February 3, 2020 By Chris B.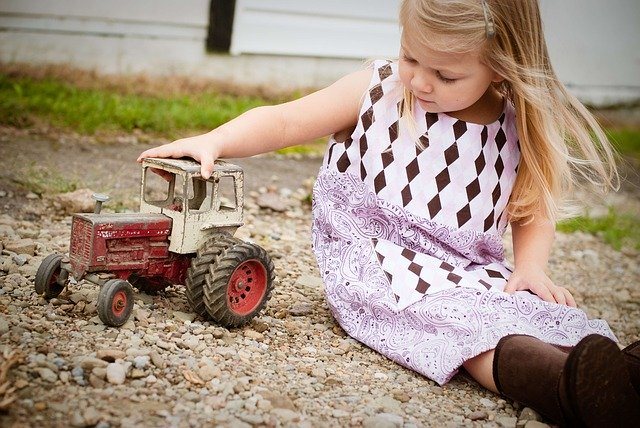 Zoogoers can also take a spin on the carousel, go on a hayride, or find their way through the corn maze.
Photo by:
Pexels
During three weekends this March, kids of all ages can have a good time at Brookfield Zoo's annual family-friendly hayride event. On Saturdays and Sundays, March 7-22, from 10:00 a.m. to 4:00 p.m., guests can enjoy hayrides, animal Zoo Chats, and more fun activities.
Zoogoers can also take a spin on the carousel, go on a hayride, or find their way through the corn maze.
Throughout the event, animal care staff will share fun facts about the zoo's critters. Spiders, bats, snakes, other creatures that go bump in the night take center stage during special Zoo Chats scheduled throughout the day. The informal talks provide an opportunity for guests to learn about the animals' habitats, diets, and conservation messages.
A DJ will entertain youngsters throughout the day on the West Mall with music, games, contests, and a 1:30 p.m.
General zoo admission is $21.95 for adults and $15.95 for children 3-11 and seniors 65 and over. Children 2 and under are free. Parking is $14. (Additional fees apply to some Boo! at the Zoo activities.) For further information, visit CZS.org/Boo or call (708) 688-8000.
About the Chicago Zoological Society
The mission of the Chicago Zoological Society is to inspire conservation leadership by engaging people and communities with wildlife and nature. The Chicago Zoological Society is a private nonprofit organization that operates Brookfield Zoo on land owned by the Forest Preserves of Cook County. The Society is known throughout the world for its international role in animal population management and wildlife conservation. Its Center for the Science of Animal Care and Welfare is at the forefront of animal care that strives to discover and implement innovative approaches to zoo animal management. Brookfield Zoo is the first zoo in the world to be awarded the Humane Certified™ certification mark for the care and welfare of its animals, meeting American Humane Association's rigorous certification standards. Open every day of the year, the zoo is located at 8400 31st Street in Brookfield, Illinois, between the Stevenson (I-55) and Eisenhower (I-290) expressways and also is accessible via the Tri-State Tollway (I-294), Metra commuter line, CTA and PACE bus service. For further information, visit CZS.org.