Chestnut Hill Farm's HarvestFest Comes Early this Year – May 17
March 30, 2020 By Chris B.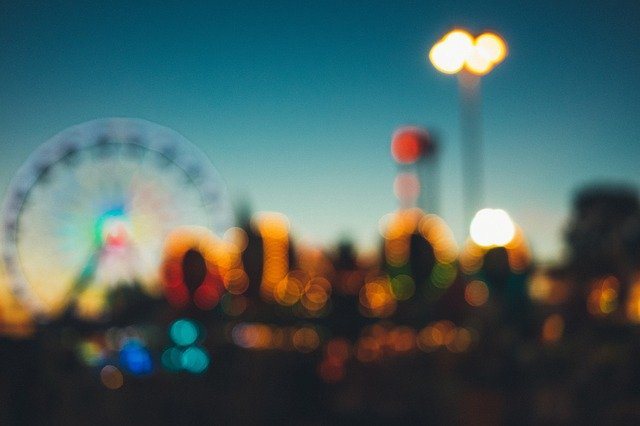 The 5th annual HarvestFest is scheduled for Sunday, May 17th!
Photo by:
StockSnap
Chestnut Hill Farm in Massachusetts is celebrating Summer 2020 early this year! The 5th annual HarvestFest is scheduled for Sunday, May 17th, from 10:00 am to 3:00 pm!
Fun, Food, and Entertainment for Everyone
Children will delight in craft making, face painting, field games, and finding their way through a challenging hay maze, as well as interacting with the farm's personable goats. While the popular music of the Railroad House Band provides the soundtrack for the day, attendees can take a turn at a cider press, try their luck at "chicken plop bingo," enjoy a hayride around the farm, or try eating a donut-on-a-string.
Attendees will have a variety of shopping options in HarvestFest's vendor village, where artisans and local businesses — purveyors of handmade crafts, jewelry, pottery, woodwork, candles, artisanal foods, and more — will offer their creations and services for purchase. New this year in the Vendor Village: the Community Corner, where Southborough nonprofit organizations such as the Southborough Library and Native Plant Gardens will educate visitors about their services. Many vendors and community groups will feature fun, interactive activities for both children and adults.
Visitors are also encouraged to shop Chestnut Hill Farm's onsite farmstand, which will be offering delicious farm produce and the farm's own pickles, tomato puree, and pesto; Trustees meats, eggs, and cheeses; a variety of locally-made dressings, condiments, and treats — and so much more.
After working up an appetite, festival attendees will have many food and beverage options, including Anzio's mobile brick oven pizza, Uncle E's BBQ Express, and treats from local favorites Lady Laurie's Sweet Life and Trombetta's Farm ice cream. Jack's Abby will be offering a selection of beer to quench the thirst of active adults, while the farmstand will offer a variety of beverages for everyone. Children and adults should be sure to save some room for the pie-eating contest, a favorite for contestants and spectators alike!
According to Chestnut Hill Farm's farm manager, Desiree Robertson-Dubois, "HarvestFest is our favorite day of the year. It's a special day for us to showcase the many things Chestnut Hill Farm has to offer, and an opportunity to bring old and new friends together to celebrate the summer season! We are so looking forward to welcoming many new visitors to the farm."
About Chestnut Hill Farm
Chestnut Hill Farm is a 170-acre farm that features a produce and meat CSA, farm stand, trails, and seasonal events. The farm is open to the public year-round, sunrise to sunset; the seasonal farm stand is open Tuesday/Thursday/Friday 2:00 p.m. – 6:00 p.m. and Saturday 9:00 a.m. – 2:00 p.m. Chestnut Hill Farm is owned and managed by The Trustees, a member-supported nonprofit conservation organization that preserves, for public use and enjoyment, properties of exceptional scenic, historic, and ecological value in Massachusetts, and works to protect special places across the state.