Felix Neck Celebrates 50th Anniversary in 2020 with Hayrides, Fun, and More
December 30, 2019 By Chris B.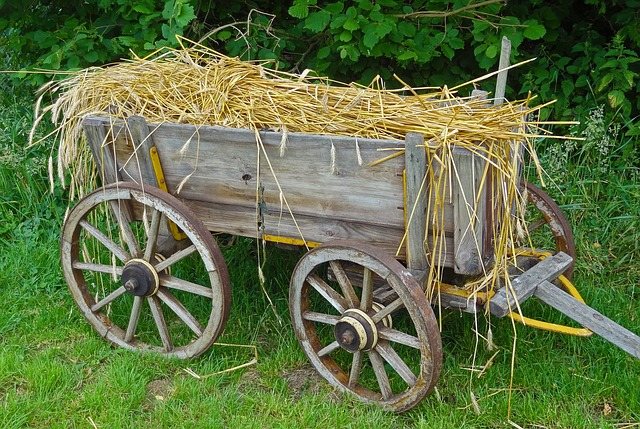 Felix Neck Wildlife Sanctuary protects habitats, wildlife, and the spectacular views for which Martha's Vineyard is known.
Photo by:
Jan-Mallander
Felix Neck Wildlife Sanctuary is marking its 50th anniversary with a series of celebratory events, beginning this month and continuing through November 2020.
Mass Audubon's Felix Neck Wildlife Sanctuary protects habitats, wildlife, and the spectacular views for which Martha's Vineyard is known, according to a press release. Four miles of trails through woodlands, meadows, ponds, salt marsh, and along shorelines allow for exploration, discovery, and quiet contemplation.
Mass Audubon acquired the land in 1969, adopting a pre-established nature day camp, and continued the work of connecting children, as well as adults, with the natural world. The sanctuary serves as the community's resource for conservation, education, wildlife research, and habitat protection. Annual funding for all of these branches of Felix Neck's efforts comes from membership, grants, program revenues, and public donations.
For its anniversary year, Felix Neck is looking to secure its work for the next half-century and beyond. The release says the wildlife sanctuary is embarking on a new Felix Neck Forever Fund capacity-building initiative to ensure that Felix Neck is here for the Island community's children and grandchildren.
An anticipated event for the anniversary celebration is the second annual Sanctuary Supper, "An Evening Eating for the Planet," at Felix Neck Wildlife Sanctuary on July 21. Guests will enjoy a cocktail hour with wild drinkables and passed hors d'oeuvres in the meadow, followed by an organic meal, designed and prepared by Kyleen Keenan, plant-based chef and co-founder of Frankie's Flatbreads, overlooking the spectacular field of wildflowers. Then, an exciting live auction will end the evening.

August 30 brings a brand-new event, the Amity Shark Race, where folks will have a chance to win cash prizes for the fastest 'swimming' sharks. Wooden shark fins will race from Little Bridge for a chance to earn some serious prizes, which range from cash prizes to local Island experiences for runners-up. Sharks are available for purchase in a variety of packages, from the solo "Jaws" option for $20 up to a frenzy of 30 sharks for $400.

Foot It for Felix 5K Trail Run is perfect for all those looking to help raise funds for the sanctuary while getting to explore it at the same time. This 5K race, held Sunday, Sept. 6, during Labor Day weekend, takes participants through the sanctuary trails.

The year concludes with the 40th annual Fall Festival, held the day after Thanksgiving. With hayrides, face painting, live music, food, crafts for kids, live animals, and trail walks, there is something for everyone and fun for the whole family.

The yearlong celebration and events will help provide support and maintain long-term staffing, greening of the Felix Neck facilities, expanding on the Climate Education Initiatives, and offering access to all to Felix Neck properties and programs.