Free Photos with Bunny and Hay Rides Top the Fall Extravaganza at the Niagara Power Vista
September 30, 2019 By Chris B.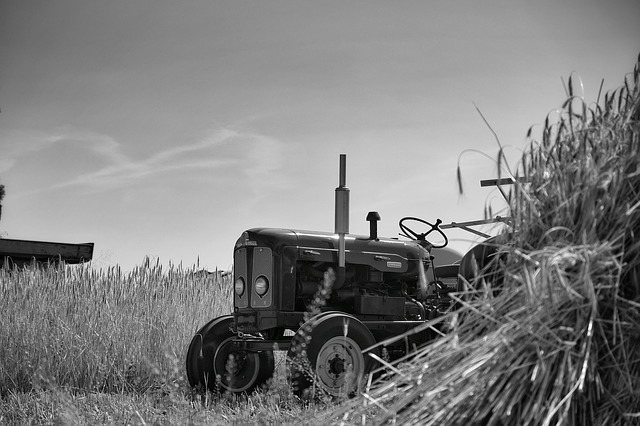 Guests can enjoy free hay rides during the NYPA Fall Extravaganza event.
Photo by:
ADZZ
The New York Power Authority (NYPA) will hold its annual Fall Extravaganza event, featuring photos with Bunny, on Saturday, October 12, at its admission-free Power Vista, the visitors' center for the Niagara Power Plant, 5777 Lewiston Road in Lewiston.
Activities will be from 10 a.m. to 4 p.m. and will include free photos with Bunny until 2 p.m., a jelly bean counting contest, exhibit scavenger egg hunt, crafts with the New York State Office of Parks, Recreation and Historic Preservation, activities with the Girl Scouts of WNY and face painting.
In addition, guests can enjoy free rides on the Niagara Scenic Trolley between the Niagara Power Vista and the Gorge Discovery Center during the event. Food will be sold by Boy Scout Troop 855.
In addition to the spring Eggstravaganza event, visitors can also enjoy the Power Vista's state-of-the-art interactive exhibits, including a 4-D simulated ride, transmission grid table, various touch screens, game challenges and photo opportunities. Admission and parking are free.
For more information, contact the Niagara Project Power Vista at 716-286-6661 or email npvista@nypa.gov.
About the Niagara Power Vista
The Niagara Power Vista is a free hands-on science playground at the Niagara Power Project with more than 50 state-of-the-art interactive exhibits. Operated by the New York Power Authority, the visitor center is designed for inquisitive minds of all ages with special emphasis on STEAM (Science, Technology, Engineering, Art and Math) concepts and careers. Visitors can experience a virtual rollercoaster, build a dam, operate a power plant, run the state grid, watch digital portraits of Nikola Tesla and Thomas Edison debate the benefits of alternating and direct current, and enjoy 350-foot-high views from an observation deck above the Niagara River. The Power Vista is open 9 a.m. to 5 p.m. daily, excluding some holidays, with free parking. It is located at 5777 Lewiston Road (Route 104) in Lewiston. For more information, call (716) 286-6661 or visit www.nypa.gov/niagarapowervista.