Redefine Beach Culture with an Inspired Autumn in the Long Beach Island Region of NJ
November 11, 2019 By Chris B.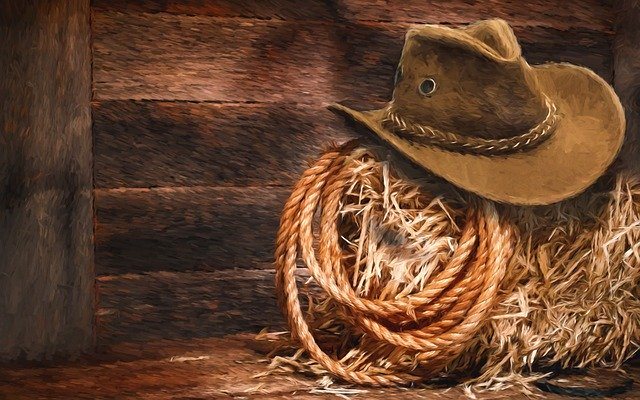 Savory, Salted and Spirited events offer up a variety of fall favorites for visitors in the heart of the Jersey Shore and World Famous Pine Barrens with a fantastic festival line up.
Photo by:
jimo663
The Southern Ocean County Chamber of Commerce welcomes all to explore one of the most popular times of the year in the Long Beach Island Region of the Jersey Shore. With activities that celebrate both the call of the sea and the legends of the pines. Beginning with the iconic Chowderfest Weekend happening in Beach Haven beginning with free Merchant Mart on November 23. Enjoy live music, children's entertainment, beer on tap, cider wagons, gourmet food court as local vendors offer the best deals of the season under the big tents with holiday gifts, home décor, fashion, cosmetics, specialty products and Chowderfest merchandise from 10am to 5pm. Sunday, October 4 time for the cook off! This year in addition to Red and White Chowders, there is a Creative Seafood Category. This year's competitors include The Black Whale Bar & Fish House, Lefty's Tavern, Stockton Seaview, Shore Fire Grille, Southern Smoke and returning Red Champion Stefano's Restaurant; White chowder champion Howard's Restaurant will be defending against Chicken or the Egg, Country Kettle Chowda, TGIFriday's Manahawkin, Buckalew's Restaurant & Tavern, Sea Oaks Country Club, Pinzimino Trattoria, The Old Causeway Steak & Oyster House, and Wally's. First time entries in the Creative Class is Biggy's Beach Grill, Cuisine on the Green and the Blue Water Cafe. Savor unlimited chowder from local restaurants and vote for your favorite, Sunday's Cook Off is a ticketed event, General Admission Tickets $25.00 Children's Tickets (Ages 4-12 ) $10.00 VIP Tickets – $55.00 (VIP ticket includes a T-shirt and exclusive early admission at 10 am) There is free parking throughout Beach Haven, and a free Sunday Shuttle for additional parking.

Catch The Jetty Clam Jam, bringing the Long Beach Island Surf Community together since 2007. It is a team-oriented surf contest where surfers compete through an NCAA bracket style event. This event is scheduled for weekend of October 10 and 11th and welcomes all beach goers to come out with their families and dogs to watch a great exhibition of surfing as well as enjoy the food and merchandise provided by local business sponsors. For more salted experiences, try your skill at one of the longest running surf fishing tournaments on the east coast, the 61rst Annual LBI Surf Fishing Classic welcomes all sports men, women and children to register at participating bait and tackle shops. Daily, weekly and special prizes for Striped Bass and Blue Fish throughout the beginning of December.

Spark the imagination with the spirited surrounding of the Pine Barrens with two family friendly events, Tuckerton Seaport's Haunted Seaport promises three spooky nights filled with creatures from the deep, pirates, and sea witches on November 22, 23 & 24 from 6 to 9pm. On October 23 & 24 the Citta Scout Reservation turns into Operation Halloween with the apocalyptic Zombie Outbreak presented by Southern Ocean Rotary benefitting local organizations including Jersey Shore Council of Boy Scouts. Trails take you through haunted woods filled with zombies ready to attack for their night feeding. Both events feature hayrides and pumpkin patches so every age can enjoy. Tickets are available in advance or at the gates. Round out the weekend with Beach Haven Fall Festival honoring their 125th Anniversary taking place November 24 at Veteran's Bicentennial Memorial Park featuring food, music and fun fall activities hosted by Beach Haven Future.

For more information on all these events, and lodging options go to www.visitLBIregion.com or contact the Southern Ocean County Chamber of Commerce at 265 West Ninth Street Ship Bottom or 609 494 7211. Follow on social as LBI Region.